Dota 2 tournaments are held regularly and are almost always broadcast on streaming platforms. Thus, there are no problems with watching the game online, for this you just need to have access to the Internet. DPC tournaments are of the greatest interest among bookmakers and players. These are competitions during the season, according to the results of which the teams earn points. There are two types of such tournaments: Major and Minor, and for each of them you can make
dota 2 betting site real money
. Major has a larger prize pool than Minor, and the strongest teams in the world participate in it. Accordingly, teams receive more DPC points for participating in such tournaments. Minor - tournaments of a lower rank, in which weaker teams often participate. Teams also receive DPC points for participating in them. The Minor winner qualifies for the Major. The best teams with the most DPC points at the end of a season will receive a direct invitation to participate in The International. TI is the annual Dota 2 tournament with the largest prize pool. It can also be called the Dota 2 World Championship.
Miroil Filter Bags for All Uses
Miroil's washable and reusable range of filter bags have long been regarded as the superior quality frying oil filtration medium available worldwide in providing efficient and safe filtering.
Miroil's Filters can be used either with or without a filtering machine and improve the performance of all portable and built-in filtration systems.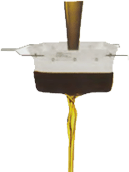 Manufactured from polyethylene polymer and conforming to Chapter 21 of the US Code for Food Safe and Compatible Materials, unlike paper filters, which can leak chemicals into the oil, no similar effect has been detected in rigorous testing of this material.
Apart from the cost benefits of using Miroil 's, washable and reusable filters compared with paper, they also provide for greater filter area for oil flow and oil can be filtered at bath water temperature. Cleaning only requires hot water with a non-detergent spray after use.

Standard Miroil reusable filter bags are available in the following sizes.
Other sizes are available on request.
EZ Flow Pre Filters for hand and machine filtering

| Filter Ref. | RB6P | FM1812B | MRB3PS | D44 |
| --- | --- | --- | --- | --- |
| Length mm | 275 | 400 | 275 | 237 |
| Width mm | 256 | 225 | 187 | 275 |
| Depth rnm | 187 | 212 | 150 | 197 |
| Frame | BF1A | FM919 | BF2A | DF3A |
| Suit Machine | Moffat | Frymaster | DOM40 | Hand |
| Price | $65.00 | $120.00 | $70.00 | $60.00 |
Oil Polishing Filters

| Filter Ref. | RB5F | RB22FS | RB333 | SKIM4 | CONE2 |
| --- | --- | --- | --- | --- | --- |
| Length mm | 275 | 275 | 250 | 175 | 175 |
| Width mm | 225 | 225 | 225 | 187 | 237 |
| Depth rnm | 187 | 150 | 150 | 150 | 237 |
| Frame | BF1A | BF1A | DF3A | SK4 | KB |
| Suit Machine | | | | | Hand |
| Price | $65.00 | $60.00 | $60.00 | $50.00 | $40.00 |